Perrysburg Eye Center offers comprehensive eye care exams, including both medical and surgical management of eye diseases such as glaucoma, cataracts and macular degeneration. There is no replacement for thorough and regular eye exams, both in monitoring your health and for catching issues before they become too severe. Many common eye disorders, such as glaucoma or cataracts, can be detected early through a comprehensive eye exam, and can be treated to help prolong the health of your eyes.
Most eye care experts recommend that adults have a complete eye exam every one to three years, depending on your age, risk factors and whether you currently wear corrective lenses. However, certain groups of individuals should have more frequent visits to the optometrist to maintain their eye health, including: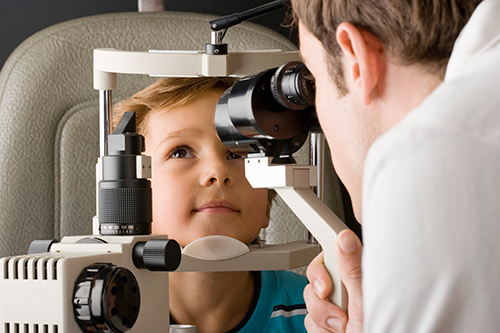 Children
According to the American Optometric Association (AOA), children generally should have their first eye exam at six months of age, another exam at age three and again at the start of school. Risk-free children should then continue to have their eyes examined every two years until age 18.
Seniors
Anyone over the age of 61 should have routine annual eye exams to test for degenerative conditions and overall eye health. As we get older, our eyes begin to degenerate more rapidly, and early detection of common age related eye diseases can help negate or slow down the process. Make sure you and your loved ones are visiting Perrysburg Eye Center regularly, especially in the event of increased blurriness or difficulties focusing.
Glasses or Contacts Wearers
Individuals who use any sort of corrective lenses should get an annual checkup by their eye doctor to ensure that their prescription has not changed and that their lenses are functioning appropriately. As we age, our eyesight tends to worsen, and having inappropriate or ineffective corrective lenses will only make matters worse. Visiting Perrysburg Eye Care at least once a year will keep you and your eyewear up to date so you can continue to enjoy clear eyesight.
Anyone with Eye Disease History
Anyone with a family history of eye disease, including glaucoma, macular degeneration, diabetes or high blood pressure should also be checked more regularly to ensure their eyes are still healthy and not showing any signs or risk factors associated with these diseases. Early detection can help save or extend your eyesight—do not wait to get into our office to see a specialist.
Our Comprehensive Eye Exams Include
A review of your personal and family health history and any history of eye problems
Evaluation of your distance and near vision with an eye chart
Evaluation for the presence of nearsightedness, farsightedness, astigmatism and presbyopia
Near vision testing to determine if you have presbyopia and need progressive lenses or bifocals
Evaluation of your eyes' ability to work together as a team
An eye pressure test and examination of the optic nerve to rule out glaucoma
Examination of the interior of your eyes to rule out other eye problems, such as cataracts and macular degeneration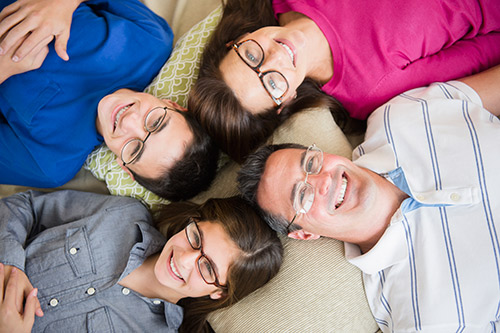 Emergency Eye Care
We also offer 24/7 on-call emergency eye care. If you are having an eye emergency we will see you that day. Dr. Clark has surgical privileges at St. Luke's Hospital, Wood County Hospital, St. Charles Hospital, Flower Hospital, SurgiCare Surgery Center and Wildwood Surgical Center.
As a service to our patients, we participate with Medicare, most major medical insurance providers such as Paramount, Medical Mutual, Anthem and the VSP optical plan.
If you would like more information on our comprehensive eye exam programs, or if you would like to schedule your next eye exam at Perrysburg Eye Center, please call us at 419-874-3125 today.